Let's Talk
Is WEX GPS right for your business? Our business advisors are ready to help. We'll contact you to tell you how.
Fill out the form below or call 1-844-671-6853.
"*" indicates required fields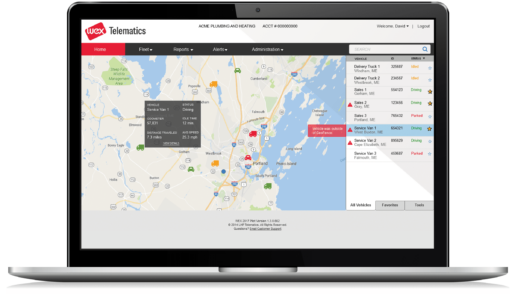 What Gives You Peace Of Mind?
Understand your fleet's story in near-real time.  Premium GPS Service will monitor every detail from driver location and performance to customer service levels and job site data too.  We even add in your fuel transaction for FREE.
Get Tracking For Your Chevron and Texaco Business Card Today!
Real-Time GPS Tracking
Track vehicles and assets
Monitor driver/vehicle performance
Help reduce fuel and operating costs
Encourage safe driving
Monitor fuel fraud with free integration with your Business Card
Reports and
Alerts
Driver efficiency and productivity
Fuel usage and vehicle diagnostics
Unauthorized fuel card or vehicle use
Drive time and jobsite presence
IFTA/IRP compliance
HOS / ELD compliant solutions
NEW


In-Cab Cameras*


Optional feature
Record inside and outside of the vehicle
Retrieve video of critical events
Share footage with insurance or police
How it Works

WEX Telematics is installed in your vehicles.

Each vehicle transmits GPS and diagnostics info.

Access vehicle info through your secure business website or mobile phone.

Optional cameras are installed in each vehicle. (sold separately)

Camera records events ahead of the vehicle, as well as driver behavior.

Footage of critical events is easily retrieved through your Business Card website.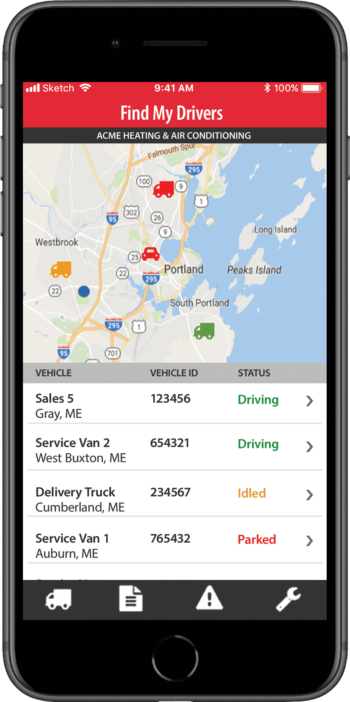 WEX Premium GPS helps you:
Detect high-risk behavior like speeding, sharp turns, and harsh braking
Confirm vehicle status and activity at a glance
Track every stop and time spent with customers using landmarks
Our optional in-cab camera* helps you:
Identify unsafe driver behaviors and situations
Capture video of critical events, like distracted driving or potential accidents
Easily recreate events on the road to share with insurance providers or police
Plus, we're the only GPS solution to seamlessly include your business card data at no additional cost.
Our Service Promise
With WEX, service doesn't end with the sale. We'll be there to keep you running smoothly, and help you get to the next level. Our US Based customer service is here to help that's why we're the trusted team in GPS tracking.